Sunday, November 30, 2008
Thursday, November 27, 2008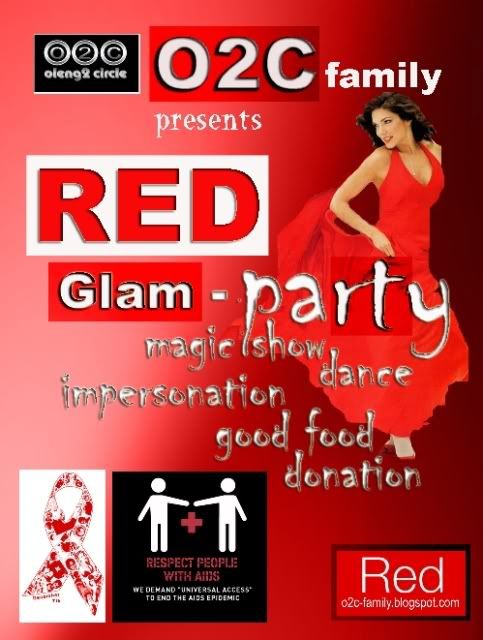 Big thanks to Lumis,Jason,Mesh & Gidong for volunteering to make this international event a successful & memorable one.

LATEST UPDATE:

Entertainment - DIVA'S Club (Confirmed - Dance & Impersonation), Perfect Combination (Confirmed), Claire Petrus (Confirmed), Jiaja (Confirmed).
Surprise artistes - watch this space.

Location & Refreshment - D'Junction (Confirmed)

Invitation cards - Card (Ready)

Banner & Posters - By Gidong (Ready)

That'a all for now. Meeting is on today at Grace Point 7:30pm.

HERES A THOUGHT
IN 1 MINUTE 10 PEOPLE ARE NEWLY INFECTED AND 5 OF THEM ARE UNDER 25 YEARS OLD.
FIGHT AIDS
NOT
PEOPLE WITH AIDS.
Posted by

Joe Balanjiu Jr
at 6:04 PM
12 comments:
Links to this post

Wednesday, November 26, 2008
Monday, November 24, 2008
Sunday, November 23, 2008
Thursday, November 20, 2008
Monday, November 17, 2008
Sunday, November 16, 2008
Thursday, November 13, 2008
Tuesday, November 11, 2008
Monday, November 10, 2008
Thursday, November 6, 2008
Monday, November 3, 2008